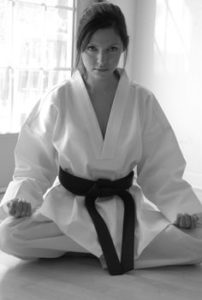 You do not need a black belt in martial arts to protect yourself. The local criminals to not go to their martial arts school to learn how to terrorize you. Any sensei that a self-respecting would not allow them. You don't need one either, since self protection is much different than learning martial arts for sport or tournament. Most schools for martial art teach it as a sport or four tournaments. Granted, training in martial arts is a great path to take to help you learn more about yourself. But when it comes to personal protection skills and self-defense, martial arts is not enough.
Let's consider your local thug or criminal. Their best weapon is the ability to create fear and injury in their victims. They learn what frightens you and know that they can use violence as a quick and lethal means to get their way. A criminal will not hesitate.
If you want to know how to prevent or stop the attack by criminal, you need to better understand how they operate. This is not something that you can learn in your martial art classes. If you want to neutralize your attacker efficiently and effectively, and negate any violence in a quick amount of time, you need to learn how to target the criminal vitally and to cause injury on your opponent by penetrating injury. These things are not taught in martial arts classes. In fact, there is only one place you can learn this well, a self-defense program that is reputable.
Once you understand how the criminal mind works, how they work in triangles, how to increase your personal protection, and how to increase your awareness, you will then greatly reduce the chances of becoming a victim.
Earning a black belt in martial arts can be fun, but not the best way to protect yourself. The only way to do this is through joining a self-defense class increase your options and your safety.